Temporary Pool Shade
Our client this week had the age old problem of wanting to enjoy some family time in the pool on hot days without sweltering in the sun, however it was also important that the shade could be removed when the Perth sun wasn't peaking out in the high 30's and 40's.
At Perth Sail Shades we've seen this hundreds of times and our solution is a canter-lever Umbrella.
With a Giant (5 metre span) Canter Lever, Swinging Arm Umbrella you can move your shade as the sun moves over you and on not so hot days you can easily retract your umbrella and enjoy some West Australian sun shine.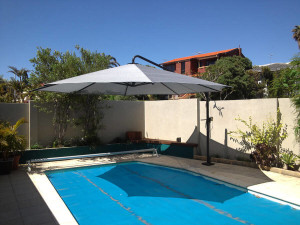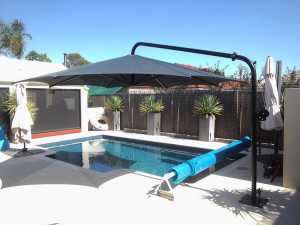 To view more of our umbrella's click here.